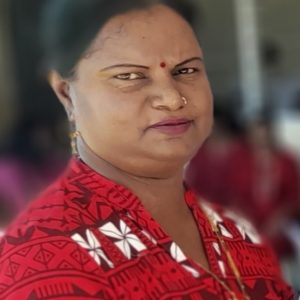 Mrs. Roshni Deo
The teaching of Social Science emphasizes the development of practical and intellectual skills and attitudes. It helps students develop an understanding and appreciation of our physical and cultural environment. It also teaches tolerance, understanding, responsibility, co-operation and equips students with knowledge about the past, present and future.
The 2023 school year, like other years would be very exciting and challenging for the members of the department. The department will endeavor throughout the year to engage students in a variety of challenging situations such as IDADAIT week, Fiji day, Constitution day, Climate Change, World Environment day, World Ocean Day, World Meteorological Day, World Forest Day and World Population Day. Awareness would be created during school assembly.
The Social Science Department consist of teachers teaching Social Science, Geography and History. I would like to accord my sincere appreciation and gratitude to the hardworking, enthusiastic and innovative teachers in the Social Science Department. Mr Sachindran Sami, Mrs Nikita Lata, Mrs Rishita Devi, Mrs Pritika Devi and Miss Mereoni Boseiwaqa.
I also extend my sincere thanks to the administrators for their guidance and assistance towards my department.
Our Teachers