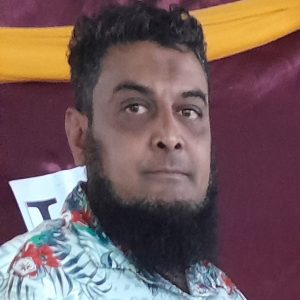 Mr. Mohammed Shameer
Vocational Education overtime has become a core component of the global education movement. Trade skills demand worldwide has opened diverse areas of opportunities for students who take up trade based qualification as career choices. Employment skills training centre enhances the knowledge and skills of students in various discipline. The centre is operational under the Ministry of Education and it caters for a two year course in Hospitality Operations, Fashion and design and a one year Program for Fabrication and Welding. The students are engaged in practical and theoretical skills they undergo hands on training attachment at various industries.
Throughout the year, teachers of the department facilitated the teaching and learning of Hospitality operation and Fabrication & Welding using various strategies so as to prepare students for industrial attachment and at the same time develop their lifelong learning skills and knowledge. The practical sessions urged students to augment capabilities by emphasizing on activity based learning. The department focused on upgrading the talents of the child to tackle the challenges that life has to offer.
The graduating students will be given trade developing tools for them to pursue the same trade after living school. The Catering students will be given the kitchen equipment's and the welders were given the welding plants. I, at this juncture acknowledge the management, School principal and staff for all the support rendered to our centre. We are working relentlessly to provide quality education to our children as envisioned by the Ministry of Education and thank all stakeholders who have and are partnering with us in this drive.