From the Principals Desk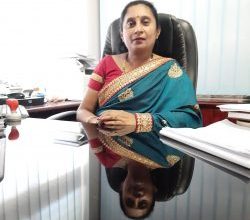 Mrs. Vikashni Kiran Sharma
We All Can Work;
But Together We Win.
Welcome to the Tavua College School Website. Through this Website, we would like to reach out to our Parents, Guardians, Students, Ex-Scholars and all other Stakeholders associated with our College.  The website will provide important information on our programs, policies and activities.
Tavua College is a great learning institution. It continues to provide a very conducive and safe learning environment for the teachers and students and indeed is a happy place to teach and learn. In collaboration with the Ministry of Education and the School Management Committee, we are striving to be innovative in our instructions so that our students are engaged in a wide variety of activities and are able to embrace with digital learning modes as well.
Tavua College is the Pride of Tavua and is the only Large Secondary School in Ba, Tavua and Ra Education Districts. The College has a long tradition of attaining excellence in academic, sporting and other extra- curricular activities. "Believe and Achieve" has been the embedded theme which continuously reminds the students and teachers the high expectations at this College. We strongly believe that when our students leave school, they not only graduate with tremendous communication, quantitative and creative problem solving skills but with a connection to and empathy for the world beyond our College.
As an exceptional learning institution we have achieved collectively a lot in all facets of education. In addition, students are displaying good studentship habits both at the College and at the EST (Vocational) Centre with the exception of few who are been dealt according to the School's Behavioral Management Policy. Majority of our students continue to value the encouraging learning environment that the school offers to them. Individually and collectively, we are providing every opportunity to our children at this institution to explore their talents and the results have been remarkable to date.
I would like to wholeheartedly extend our sincere thanks and appreciation to the MOE Officials, SMC, Vice Principal, Assistant Principal, Teachers, Students, our partners in education and all stakeholders for their valued contributions towards this College.
To all viewers, I wish to invite you to visit the College, as you will feel the familial warmth and love for learning that is part of what makes Tavua College, the exceptional school it is.
A Blessed 2023 to one and all.