Department of Industrial Arts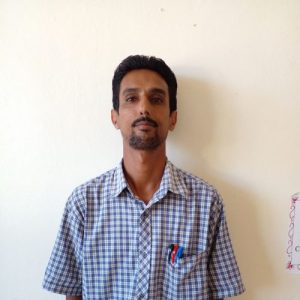 The Power of Collective Efficacy
In the 1970's, Albert Bandura, a psychologist at Stanford University, uncovered an interesting pattern in working – group dynamics. He observed that a group's confidence in its abilities seemed to be associated with greater success. In other words, when a team of individuals share the belief that through their unified efforts they can overcome challenges and produce intended results, groups are more effective.
The term "collective efficacy" is an apt representation of the industrial arts department's goals and aspirations. The department's shared belief is in its conjoint capability to organize and execute the courses of action required to produce given levels of achievement.
Armed with tools and the know-how, unsurpassed and sincere, the department was blessed with a team of dedicated teachers in 2023. The department attributes its successes to the ingenious Mr. Abel Naicker, the vivacious Mr. Tevita and not forgetting the infallible Mr. Vinay Kumar.
Department Goals in External Examinations
"Some people dream of success while others wake up and work". This year the department as a whole has made a collective decision to attain an average of 99% pass at all levels of the final examinations. The teachers and students are well on their way to achieve this goal. With a teaching fraternity as diverse as ours; we are sure to have a very good outcome.
Department Motto and Message for 2023 graduates
"Focus on the possibilities for success not on the potential for failure". There have been many highs and lows of the year but one thing is for sure that one cannot prosper without the challenges life throws at us. So it is important that one focuses on the possibilities in knowing that all hard work will be rewarded.
To the graduating students: Don't wait until you reach your goals, work hard and be proud of yourself. Be proud of every step you take. You are all special and are destined for great things- believe in yourselves. Remember too, that if it does not challenge you it won't change you.
Our Teachers