Head of Department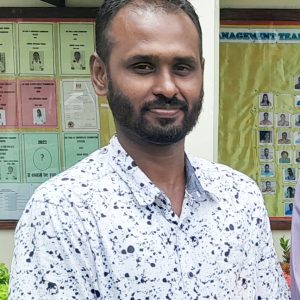 "Technology has forever changed the world we live in. We are online, in one way or another, all day long. Our phones and computers have become reflections of our personalities, our interests and our identities. They hold much that is important to us." – James Comey.
Department of Computer Studies and Office Technology strive to provide an outstanding educational experience for our students. Our entire faculty is committed to teaching computer science in the context of applications which is important for careers in any sector of society.
Our department endeavors to provide best professional opportunities to our students and look forward to their bright future. We as a team resolve to take the department to heights of success and glory and prepare for the forthcoming challenges. The objective is to empower our students with latest technical knowledge and skills by providing them with the best teaching faculty, lab facilities, excellent development environment and excellent infrastructure.
Computer Science is the most flourishing discipline that cultivates at the crossroad of new trends in computer science. It provides the most demanding skills one can learn to excel in his/her profession. Our department is committed to excellence in teaching, skilling and inculcating a sense of pride and confidence in our students.
Our Teachers